TCP sets a budget of ten billion baht to construct the 2nd factory, expanding the production of Red Bull to more than 1,400 million cans / year and aiming to reach one hundred billion baht in sales within 3 years to be the largest canned goods exporter in Thailand.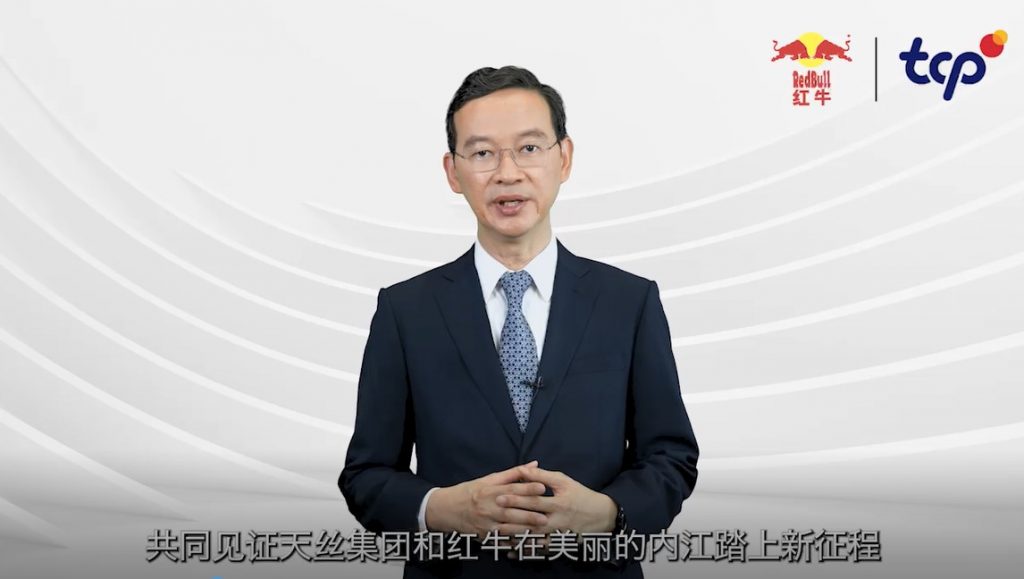 T.C. Pharmaceutical Industries Co., Ltd. or TCP (T.C. Pharmaceutical) sets more than ten billion baht in capital to construct a factory in China producing 1,400 million cans of Red Bull per year to assure its 66 years of being a manufacturer and exporter of food and beverage products.
Mr. Saravoot Yoovidhya, Chief Executive Officer of TCP group of companies, revealed that for 2022, I aim to lead the TCP group to grow as targeted and to drive sales to 100,000 million baht. From 2021, we was able to sell at 44,000-45,000 million baht ready to become the House of Great Brand, with a huge investment budget of ten billion baht, hoping to drive sales to meet the previously set targets.
"The construction of the 2nd factory in China this time, as a leading Thai-Chinese organization that has been doing business in China for over 30 years, is committed to "being in China and for China" and we are committed to driving our business as part of the continuous development of China. In 2020, despite the start of the COVID-19 outbreak, we also announced an investment of over 1 billion CNY in China over the next three years. This exciting new investment in Neijiang is an important part of the investment plan and will play a key role in our company's massive expansion in the Chinese market. TCP group of companies will focus on bringing our strength and business resources to support the sustainable economic growth and future development of Sichuan Province."
TCP group of companies will take advantage of the strategic location of the highly advantageous new factory to proactively contribute to the development of the Chengdu-Chongqing Economic Circle, driving employment creation in the area and promoting economic development incessantly.
            However, it must be admitted that it is a very challenging goal because there are various factors that affect whether it is the depressions or the COVID-19 outbreak which will take time, and adapt ourselves as soon as possible to create growth in the next 3 years. For business guidelines, it will be starting by adjusting the new tagline for the direction of the brand which is the TCP Energizing a Better World for All. The strategy has been defined in 3 areas as follows.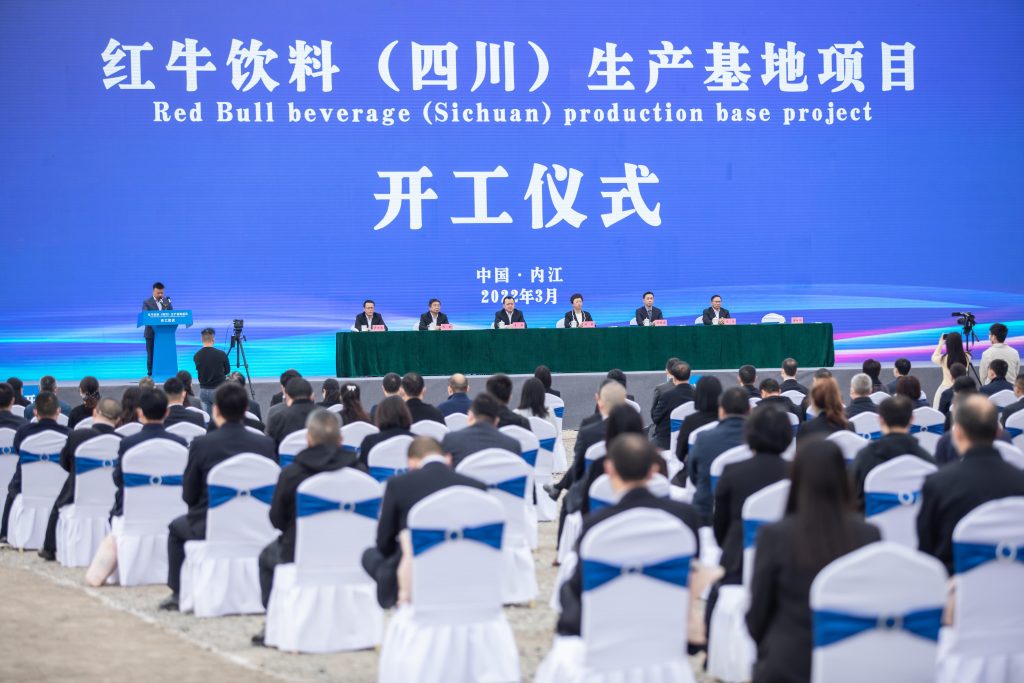 Strategy 1 is the Fulfilling of TCP group of companies with Red Bull as the spearhead of the energy drink group, which has made the world-class reputation for the Company for a long time, and Sponsor as the leader of the electrolyte drink market, etc. At the same time, the target is to create 5 new brands in the health products market, meeting the demand of consumers who have health conscious, with Red Bull as a pilot product but the rules have been broken to add benefits; adjusted to a sugar-free formula, and adjust the image to be modern. The target is to produce to the market at least 10 products within 3 years.
Strategy 2 is the Growing which the Company is seeing that the business can grow; we have to expand both domestic and international markets, which business expansion requires investment, the Company, therefore, set a large budget of 12,000 million baht. It is divided into several parts, such as 1,100 million CNY or approximately 5,000 million baht to invest in the construction of a factory in China producing more than 1,400 million cans of Red Bull energy drink per year.
Strategy 3 is the Caring. Nowadays, the contexts have changed so many in trading. Moreover, the barrier to trading is also changing as the world brings up sustainable business plans as pressure for product manufacturers to upgrade both production and supply chain.
Chief Executive Officer of TCP group of companies further revealed that TCP also focuses on 3 urgent areas. This includes setting goals for carbon neutrality from all processes, both in Thailand and overseas, by 2050, by starting a packaging development plan in the TCP group of companies to be 100 percent recyclable. By 2024, TCP will be partnering with a global environmental organization to support the collection of packaging after the consumption of glass bottles, aluminum cans, and plastic bottles back into the recycling cycle.
TCP group of companies currently operates 5 factories, 2 in Thailand and 3 in Indonesia, Vietnam, and China with a total production capacity of more than 1 billion liters per year. Thailand is a world-class production base, which produces with the highest strict quality standards and can produce products for all markets around the world with the export value of TCP group of companies reaching more than 20,000 million baht per year. As a consequence, TCP group of companies has become the largest canned goods exporter in Thailand, said Mr. Saravoot.